1 items tagged "Light"
Results 1 - 1 of 1
Category: CreativeMarket
Created on Wednesday, 01 April 2015 15:43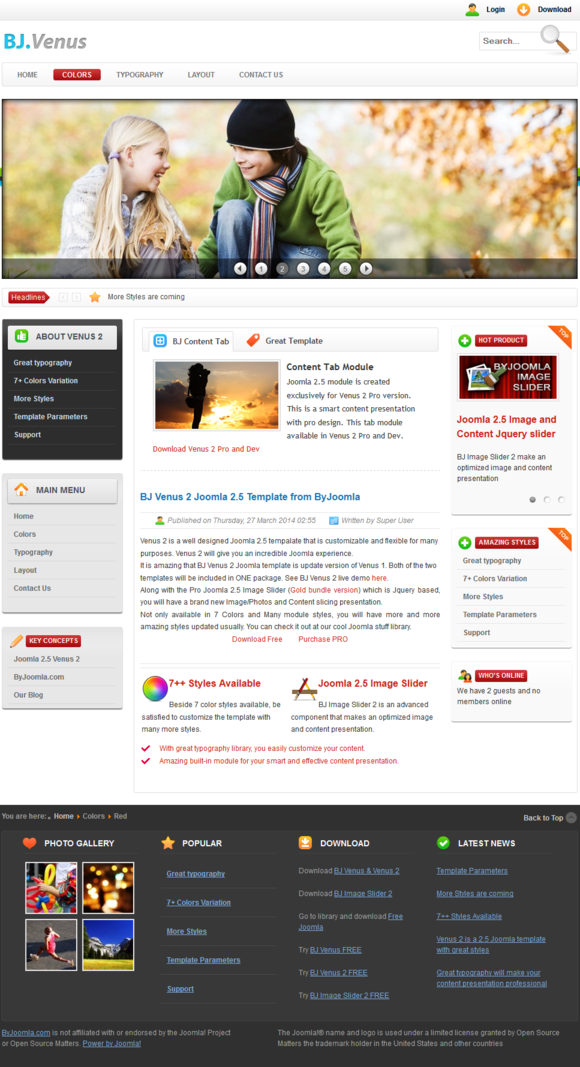 With the release of Venus 2 - Light and Bright (– a professional template for both Joomla 1.5, 1.6, 1.7 and Joomla 2.5) we would like to present a more customizable template that comes with many cool features. Venus 2 focused on professional design with 6 Colors styles are available. Venus 2 is a Joomla template that fit every purpose from business to personal blog… There are huge typography library and functional modules so your content is effectively presented.
Friends
All4Share

ALL4SHARE.NET - Free Download Full Code, Nulled Scripts, Premium Themes